Dave M Haddock (Haitch) DSA ADI (car)
You have taken the first step in the development of a life changing skill.
Call me to arrange the next.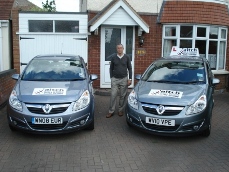 My Cars
The ability to drive is arguably one of the most liberating skills you can learn, a life changing skill that is increasingly important to learn the right way. Ensuring that you develop essential disciplines towards safe driving for life, not just for you and your passengers but for every other road user from the pedestrians and cyclists to the trucks and white vans that you will share the roads with. With public transport the way it is, being able to drive has become a pivotal personal development skill.
All too often we are astonished by grim new statistics of tragic accident rates. With qualified instruction and the patient development of new skills introduced methodically from a structured syllabus, you will have the very best start to your driving career.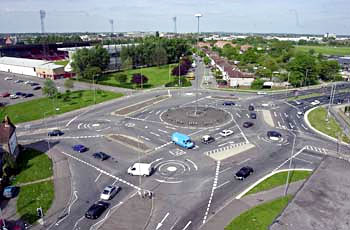 The Magic Roundabout
Nervous? Perfectly normal. No one is born able to drive; every other driver on the road has had to start from the beginning before satisfying a driving test, all have experienced varying degrees of apprehension. Some go out with relatives whilst others use professional instructors exclusively, I encourage and fully support a combination of professional tuition with private practice.
The pages on this website should provide you with most of the information you need to make an informed decision of what is right for you. If there is anything you don't understand or any addition that you would find useful, please do not hesitate to contact me.