Testimonials
Not a bad word to say!! Absolutely amazing instructor, filling me with so much confidence. Thank you.
Megan June '18
I am extremely happy about my driving training with Dave. I had received his reference from a student friend and will be more than happy to refer my friends for taking tuition from Dave
Dave is a highly professional and passionate instructor, he kept composure and patience while I worked through my weaknesses (roundabouts!) to pass the test and be a confident driver. Many thanks.
Nachiket June '18
Dave is a calm and gentle instructor. His logic & tricks for the manoeuvres helped me to learn & perform it on the very first attempt. I would like to give my special thanks to Dave for helping making me a good driver.
All the very best Dave. Hope your Haitch Driver Training grows to be the best driving school in the UK
Sonal March 2018
Dave is fantastic at what he does and a very good instructor. He is very patient, supportive and encouraging. He gives constructive feedback to help improve certain aspects. I really appreciate Dave for his support during my lessons and I definitely recommend him.
Thank you Dave
Mafila September '17
Dave was really helpful in boosting my confidence driving. He uses a calm attitude and relaxed approach
Kate August '17
Dave is fantastic at what he does, I couldn't have asked for a better instructor. He makes such a chilled, calm environment for every lesson, even if you are not! He gives lots of positive feedback & explains in full anything you're nor sure of. Also lots of constructive criticism, vital to learning, all said in the nicest of ways. He's not only got me through my driving test (which I passed 1st time) but also made me a better person, more laid back. I also found his teaching aids helpful ie pictures, explanations, stories etc. He really goes above & beyond. Dave is just a genuinely caring person, friendly & a great sense of humour.
Laura March '17
After experiencing two bad driving instructors which have increased my fear of driving, Dave came to make it easier and now even a real pleasure. I love driving and I have Dave to thank for that. I used to panic after any mistake, his calmness and patience made me feel confident to drive by myself. I fully recommend Dave to anyone, he is a great professional and amazing at his job.
Beatriz February '17
Dave is a really good instructor. I passed my practical test first time, if you like to pass it in one go, I would highly recommend Haitch Driver Training for professional driving experience.
Prashanna 16 Jan 17
I was an extremely nervous driver when I first started learning but Dave was very patient with me and was always calm which helped a lot. Thank You for helping me to pass my test first time.
Charlotte 30 Aug 16
Dave, I just wanted to say a huge 'Thank You' for your time and patience, for helping me to pass my test. I can now get on with my dream job! I'm going to miss my Wednesday lessons, what am I going to do? I've not only had an amazing instructor but have made a friend. Again, thank you so much Dave.
Natalie 28 Sep 16
It was an amazing experience to get trained under Dave's guidance. He is an excellent teacher. I can drive a car with confidence only because of the support given by Dave>
Thank you very much
Surekha June '16
Dave is a really calm, composed and encouraging instructor. I passed with zero faults. So happy I cleared the test & I'm sure I will turn out to be a confident and responsible driver.
Thank you so much Dave
Lakshmi May '16
Very good. Clear instruction all the way through to the test. Highly recommended
Henry November '15
Thanks Dave for helping me be a safe and confident driver. I was a nervous driver to begin with, but the friendly and structured classes helped to build my confidence. You were brilliant and I am glad I switched to you. Would highly recommend to anyone learning to drive
Ramya October '15
It is a really worth teaching way from your side Dave. Thank you so much for your support to learn driving with confidence. I would definitely recommend you to my friend or family. Once again thank you so much for your valuable efforts to teach me the manual car driving
Mittal October '15
Dave is the best instructor I have ever met. He got all the patience in the world. Very appreciative and understands the worries of the learner driver. He made me feel more confident in driving and taught me to be a better driver not just to pass the test.
Maria September '15
While training me Dave was very careful to explain many details about driving and cars in general. This helped me a lot during the final practical test.
I would encourage anyone to trust him and get the best training to become a good and responsible driver.
Fazil August 2015
I'm 34 and didn't think I'd ever pass a car test! I've been a biker for many a year, I felt uncomfortable & confined in a car so I just ignored the possibility of ever getting a one. Then a few months ago a loved one bought me a few lessons to get me started & after just 14 more hours, a confident pass. Been randomly smiling ever so often since!
Thank you Dave Haddock
Russell June '15
I really appreciate Dave for his support during my lessons and test. He was very supportive and encouraging. When finding the lessons challenging, he gives constructive feedback to help you through.
He is a friend and brother that understands what it means to pass the driving test.
Reuben April 2015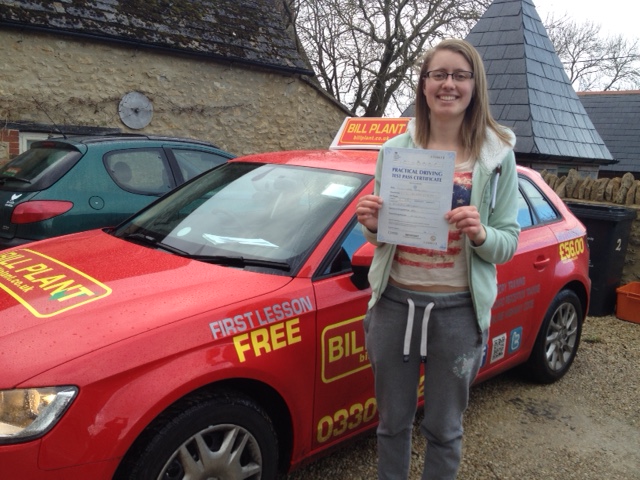 Thanks Dave for helping me pass my driving test first time. You are so patient and calm, even when I make mistakes or asked the same question over again! I would thoroughly recommend you to any of my family or friends that want to learn to drive. I was dreading learning and put it off for many years but you explain things really clearly and make everything easy to learn. I'll miss our lessons.
Charlotte January 2015
I passed my test at the first attempt, found Dave to be very friendly, calming and explains everything clearly too.
Highly recommended, Mr Dave is brilliant. I will miss your classes; you are an amazing man & very helpful.
Neeraj September 2014
Thank you Dave for all your support and encouragement that helped me pass the test successfully. You are a star.
You helped me overcome my nervousness and taught me to drive safely and with confidence. Always ready with praise when I got something right and ready to tell me exactly when and what I did wrong and how to correct it.
You were an amazing instructor. I would recommend you to any of my friends learning to drive.
Michelle September 2014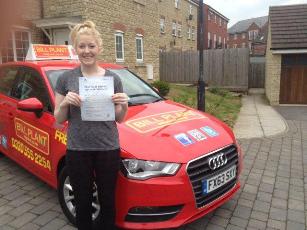 Dave has given me the confidence I needed to learn to drive. He always had the patience to teach me things over and over again and I recommend him to anybody learning to drive.
Thanks Dave
Megan Student April '14
Brilliant driving instructor. Had a great time learning with him. Passed in a short space of time and would highly recommend him
Lisa Swindon Oct '13
I feel I have learned a lot and progessed in a short space of time. I would recommend Dave as a very good instructor. Thanks Dave
Jamie D Faringdon Sep '13
GREAT INSTRUCTOR! I have taken lessons on & off for a few years but Dave has been the best instructor.
I thoroughly enjoyed my lessons, very clear tuition and motivation every time. I passed 1st time in March'13
Shaun Gorse Hill 13 Mar 13
Dave, it was great to have you as my instructor. Thank you for your meticulous, focussed training and all the support that helped me feel more confident to get through the test successfully. I would be more than happy to recommend you to my friends.
Regards
Bhuvana Feb '13
Fantastic instructor. Really understands how to get the best out of you.
Marcus Student July '12
Absolutely brilliant, professional method of teaching. Passed first time with two minors!! Will definitely recommend.
Srikar Software Professional April 2012
Thanks for being such a brilliant instructor! You gave me the confidence I needed to pass – couldn't have done it without you!
Thank you, Thank you, Thank you!
Sammi March '12
I've been putting off learning to drive for many years, but after my first lesson with Dave I wondered what I had been so nervous about and couldn't wait for my next lesson.
During my lessons I never felt scared or as if I was being rushed, Dave was always very patient & great at explaining things.
After passing my test I felt ready to drive alone – Dave made me a confident & able driver.
Melanie January '12
Dave has been commendable in his job. Has inventive ways to teach, carries superior attitude toward his work & learner. He understands his learner very well and guides in view of that. He is a thorough professional, very genuine in his dealing a I strongly recommend him.
Rajinder, Swindon. Dec '11
Dave, Cheers for being an awesome teacher and putting up with my sarcastic moods! I always looked forward to our 'laugh-a-minute' sessions. I'll miss having you as my teacher.
Cheers, Laura xxx student June 2011
When I first started driving lessons with Dave, I was only doing it because I felt I needed it for work. I was reluctant & not very confident. Dave has been so patient, understanding & encouraging that by the time I took my driving test I had actually got to the stage that I enjoy driving! Maybe I would have done it when I was younger if I'd been able to have Dave as my instructor. No matter what my concerns were Dave helped me find a way to deal with them.
Dave loves driving and really enjoys teaching others; he also has a good sense of humour.
Happy motoring. Moira 38ish April 2011
Dear Dave (the best Driving Instructor in the world)
Thank you I have to say
For helping me the other day
So gratitude I have to convey
Without further delay
I never thought I could ever pass FIRST TIME! Could never have made my dreams come true without you. Will miss you. All the best for the future
Thanks so much. Jai - West Swindon. Jan 11
I found the driver training enjoyable and set at a good pace for myself. I found myself to be a confident driver from the help and guidance Dave gave.
I would recommend Haitch Driver Training to anyone. Thanks Dave
Molly - student. November 2010
Passing the UK driving test is hard, but Dave's training made it much easier for me. I want to thank Dave for his support in helping me reach my goal so quickly; he is very patient & understanding. I'm now confident to tackle any situation on the road. Driving is his passion & he is always able to add to a situation, developing thoughts that will benefit a new driver for life. I would truly recommend Dave as a thorough Driving Instructor. Thanks Dave
Regards Nitika (Swindon, Aug 2010)
I would like to thank Dave for his help and guidance in preparing me for the driving test. He is very patient and understanding. I always felt comfortable asking him questions, even if it was for the 3rd or 4th time.
He will teach you not only from the point of view of passing your test, but also to inculcate good driving habits in you so you eventually become a good driver.
And not to forget, you get a gift from him when you pass your driving test!
Anu Swindon June 10
I am so glad I chose to learn to drive with Dave. When I first started, I was a very shy, quiet person with little confidence, but all of that changed whilst learning. Dave makes you feel at ease in the car and is very patient and calm. He is dedicated to his customers and always goes that extra mile to help out. Dave made me feel more confident about learning to drive, that confidence has spread to other areas of my life; I am so much more outgoing than I used to be. He made me realise that it's okay to make mistakes and that we can learn from them! I passed theory and practical first time with Dave and I would recommend him to anyone! He is a great guy. I now consider him a friend.
Thank you for everything Dave! The laughs, the chats and helping me gain the ability to drive. I'll be in touch about pass plus soon!
Maria Highworth June 09
I definitely recommend Dave as a Driving Instructor as he will surely make your driving experience an enjoyable one; he always puts his customers first with his sheer hard work and dedication. Most importantly he is easy to confide in when situations get tough. Having always been nervous about learning to drive, Dave helped me to feel comfortable in the car and eased me into driving, with increasing confidence I thoroughly enjoyed the learning experience. Dave is an awesome guy who helped to motivate me to pass my test and also helped me to stay calm when lessons did not go well; reminding me that everyone can have a bad day! He is extremely friendly and like all of us, he enjoys a laugh & a chat.
Thank you for everything Dave
Rachel, Student May 09
After years of being afraid to learn to drive, I approached Mr. Haddock explaining my fears and reservations. He is a very open instructor, who is easy to get along with and very understanding on a personal level, as well as professional. Now that I have my licence I will be using his excellent services again to take the Pass Plus program.
Thanks Dave
Mark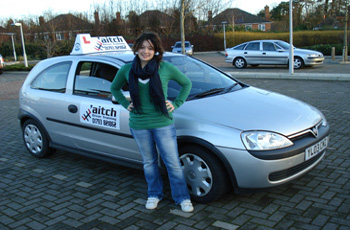 Several lessons with another instructor left me uncomfortable and demoralised. Dave's friendly approach immediately put me at ease and I soon began to make real progress, enjoying the learning experience for the first time. I now know that I will drive. Thanks Dave.
Jessica 18 Student
I always look forward to my lessons with Dave and feel motivated to meet the targets we set for each lesson.
As an instructor he is extremely patient, gives lots of encouragement and praise for good driving. Even for the not-so-good driving he is always calm no matter what & will talk you through what went wrong.
I am pleased with the progress I am making with my lessons and would definitely recommend Dave as a driving instructor.
Katy, Wootton Bassett
I just want to say a huge THANK YOU for all of your help & encouragement during my driving lessons. I am so pleased to have passed my driving test at the 1st attempt.
Thanks for all of your dedication & hard work, & for being a great driving instructor. I will be in touch about Pass Plus. See you soon.
Katy